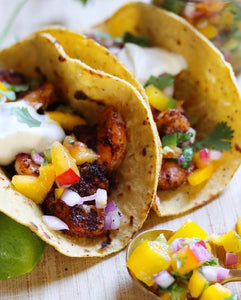 Simple Ingredients
At ONANA Foods, we keep it simple. Our plantain tortillas are made with green plantains, baking powder, and Celtic sea salt.  THAT'S IT!  Click below to learn more about these ingredients and how they benefit you.
THE ONANA DIFFERENCE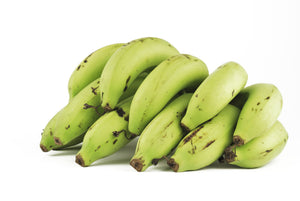 What's a Plantain?
Plantains are a super food, packed with lots of vitamins and minerals to keep you healthy and feeling your best! Click below to see why plantains are a positive addition to your diet. 
Plantain Power!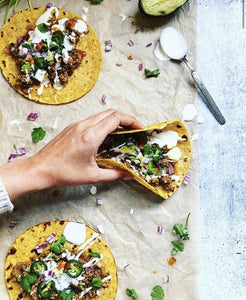 Order Your Tortillas Today!
So what are you waiting for? Click the "Our Products" button below to order some ONANA tortillas and see for yourself what all of the hype is about! We're positive you'll go bananas for ONANA tortillas!
OUR PRODUCTS
OUR MISSION is to utilize green plantains and create food that is nutritious, delicious, and free of common food allergens.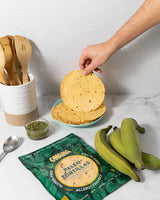 "SERIOUSLY DELICIOUS! LOVE LOVE LOVE THAT THEY ARE SO CLEAN WITH NO CORN, GUMS, OR SOY. HOW ARE THESE THIS GOOD??"

ELYSE
"I HATE BANANAS, BUT THESE ARE SO GOOD!"

PAM
"I LOVE HAVING A HEALTHY ALTERNATIVE TO REGULAR TORTILLAS. THEY TASTE GREAT ON THEIR OWN OR WITH WHATEVER INGREDIENTS YOUR HEART DESIRES."

ROBERTA